An Inconvenient Clicker
Comments
Log in with itch.io to leave a comment.
Fixed the issue where the button for hiring more contractors could overflow the cards below!
well, game is good but layout is broke sometimes and window has no scroll so UI elements became unavailable ('lobby' in this example).
It would be great if you fix this.
Thanks!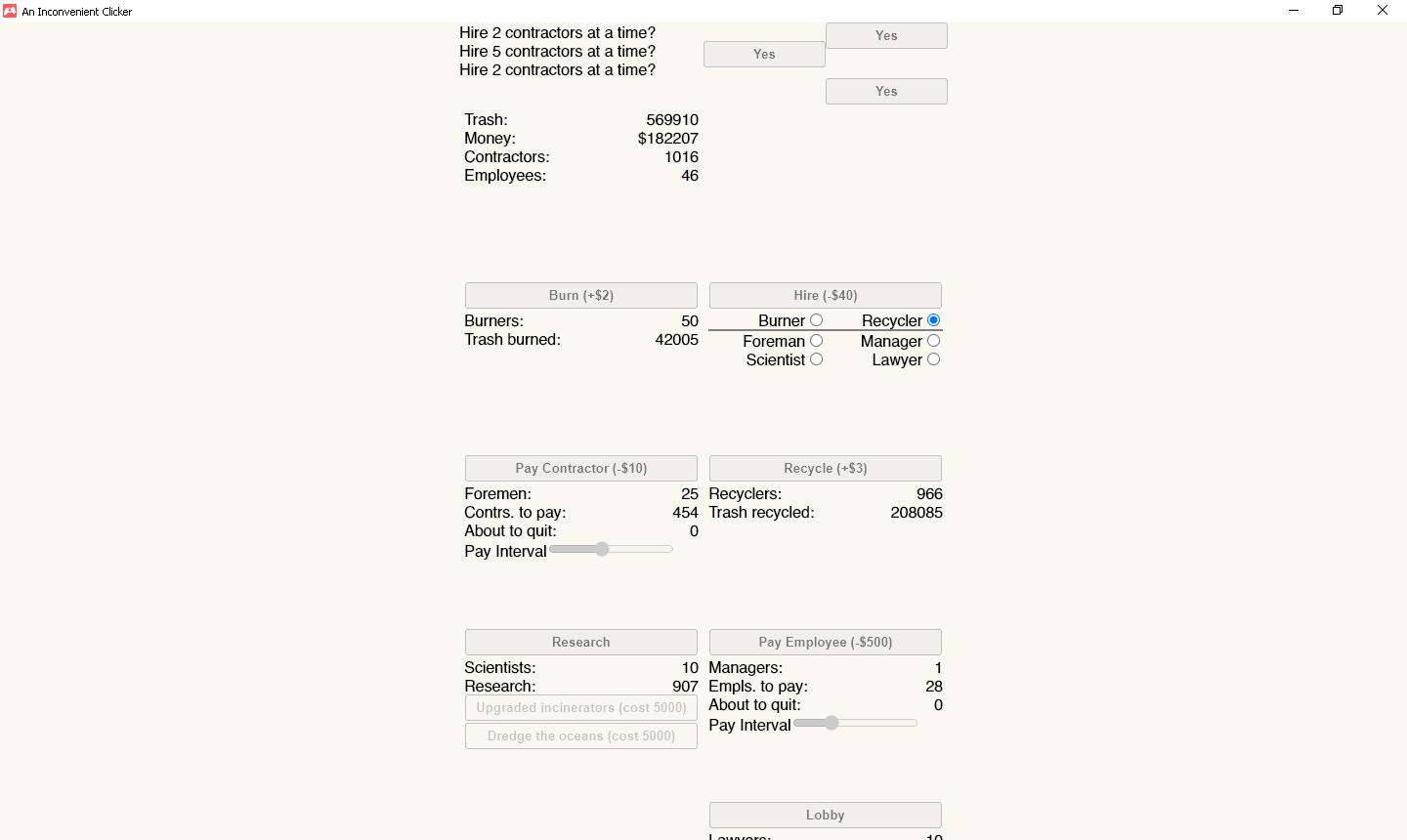 Oh jeez thank you for catching this!

It should be easy enough to adjust the constraints of the window
thanks for reply!
my screenshot from fullscreen mode, so i cant make it bigger xD

if i resize window to smaller size - it doesnt solve the problem ¯\_(ツ)_/¯